Computer Repair
Hardware Solutions / Software Setup
Website Development & Hosting
30 Years Experience Providing Computer Solutions
Flat Rates - Free Estimates
Satisfaction guaranteed
Computer upgrades
Remote Solutions
Virus removal
Websites Hosting & Development
Remote sessions worldwide, with on-site service to the Daytona Beach area including Ormond, Flagler, Port Orange, New Smyrna, and Edgewater.
Malware slowing your computer or making it hard to use? I guarantee a solution, removing viruses, organize your computer for you removing un-needed software and installing what you need for $50. You pay only when satisfied.
If your machine doesn't run at all or doesn't work well enough for a remote connection, due to software problems, I can pick it up and return it next day fully functional for $100.
Here's how the process works:
Backup your hard drive data
Install a Fresh Operating System optimized for your machine, or I recover your machine from a protected partition removing unwanted software depending on the version always installing the latest and best
Install useful software including Office 2016, etc.
Setup the best Browser and configuration for you
Restore your data, pictures, favorites, etc. configuring programs you were using so that everything works.
If you have old computer hadware that contains data you need, I'll transfer it for you remotely to the new machine and setup everything so that it all works for you. The old hardware can be traded in against the cost of the work done.
---
Websites - Reasonable Flat Rates. Examples:
Daytona Ocean Front Rentals.com
Call Kurt Annaheim at (386) 868-2846
If you get a voice mail please leave a detailed message
Click here to Email me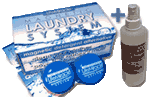 Never Buy Laundry Soap Again
Non-toxic Non polluting Hypo-allergenic Softens hard water Will not damage fabrics Color safe No static cling Lifetime warranty No chemical residues Cleaner, longer lasting clothes
---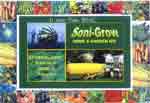 Grow Plants Better and Faster!


With the sounds of nature and organic nutrients, you'll get greater yields, better plant vitality and natural pest resistance.
---
Non-Toxic Fire Retardant
Out- performs the toxic varieties